China's Cyberspies are outwiting the U.S. in stealing military secrets, reports Bloomberg.
Defense contractors, QinetiQ North America stems from the former UK government agency, Defence Evaluation and Research Agency (DERA), which was formed as a privatised contractor.
In-Q-Tel is the not-for-profit venture capital arm of the Central Intelligence Agency, that supports United States intelligence capability.
According to Bloomberg, QinetiQ's espionage expertise didn't keep Chinese cyber- spies from outwitting the company.
In a three-year operation, hackers linked to China's military infiltrated QinetiQ's computers and compromised most if not all of the company's research. At one point, they logged into the company's network by taking advantage of a security flaw identified months earlier and never fixed.

QinetiQ was only one target in a broader cyber pillage. Beginning at least as early as 2007, Chinese computer spies raided the databanks of almost every major U.S. defense contractor and made off with some of the country's most closely guarded technological secrets, according to two former Pentagon officials who asked not to be named because damage assessments of the incidents remain classified.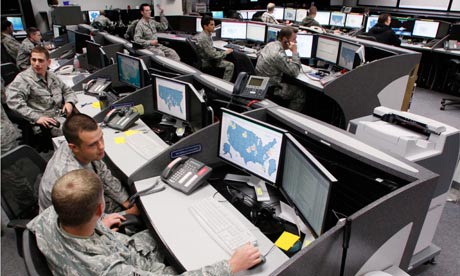 Consumers may pay for the inability of US defense contractors to keep their systems secure by banning Huawei and ZTE in preference to vendors like Cisco, which works closely with the DOD.
The United States likely has the largest Cyberwarfare operation on the planet. It is generally given "credit" for unleashing Stuxnet to the world.
Read Original Post Here